Ninpocho Chronicles is a fantasy setting storyline set in the World of Ninjas where feudal daimyo, clans and ninja villages all wage war on each other for money, glory or for a common goal.
Each ninja starts from the bottom and start their training as an Academy Student. From there they develop abilities akin to that of demigods as they grow in age and experience.
Along the way they gain new friends (or enemies), take on jobs and complete contracts and missions for their respective villages where their training and skill will be tested to their limits.
The sky is the limit as the blank page you see before you can be filled with countless of adventures with your character in the game.
This is Ninpocho Chronicles.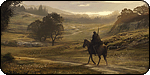 Many of the lowlands located in the country consist of fertile plains, grasslands, and fields of asphodels. Despite the naturalistic beauty, a touch of somberness blankets the entire region. Relics and ruins of a forgotten past dot a land overgrown with vegetation due to time, hinting at a collective origin and tragedy since forgotten by the descendants of Lightning's first settlers. Near the southern oceanic border lies a massive crater.
Threads

140
Messages

1.3K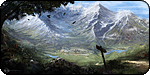 The lowlands of Lightning Country are abundant with life and fresh water, encouraging agriculture, the gathering of people, and creation of civilization. This fertile and abundant land has been responsible for the country's large population and its ensuing prosperity. Lightning Country has many small villages and several large cities. Retired shinobi often make their residence in these places, close enough to be able to be called upon if need be, but far enough away to get rest from the busy shinobi life.
While steep and jagged mountains with snow capped peaks compose most of Lightning Country, this mountain dwarfs its siblings in extremity and immensity. Standing at more than five vertical miles tall, it challenges the adventurous with its treacherous heights, freezing temperatures, and severe snowstorms, all which highlight the splendor of Raiden's glory and the bravery of any successful mountaineers.
Threads

160
Messages

1.2K