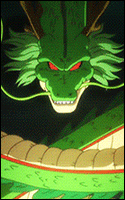 Administrator
Staff member
Joined

Jan 15, 2013
Messages

1,972
Yen
ASP
Fist of Gaia said:

Fist of Gaia
By encasing their arm in rock, the user can deal a powerful hardened punch against an opponent while simultaneously being protected from actual direct contact with their target. Useful in striking enemies encased with some type of chakra armor.

Information
Prerequisites: - A-rank, 7 mastered Earth jutsu

Rank 1: Strikes at -2 Accuracy to deal 4840 damage. This Jutsu has a 20% chance to crush the targe.
Master: Strikes at -2 Accuracy to deal 5780 damage. This Jutsu has a 28% chance to crush the target.

Special Action: By paying +20% Cp, the user may use the Inner Earth Reflection Lure Special Action upon the target of this attack; this would be modded instantly after this attack, with all costs paid normally (The user does not have to be underground). This action may only be used upon a target once per battle.

Rank 1 Cost: 1980 CP to initiate
Master Cost: 2480 CP to initiate

Notes:
- Uses Melee Accuracy
- If the target has any effects that effect the user upon being hit (Such as causing backlash or debuffs when attacked), they do not apply to this attack.
- The 'Crush' effect causes suppression and raises the called shot level of a single limb chosen at random.