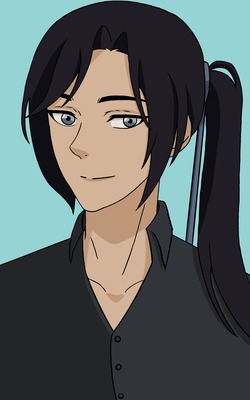 New Member
It was just another fine day in his garden, Shun tending to his plants since they hadn't gotten the attention they usually received. He had to be a little more careful with his awakened bloodline; despite the amount of training he had put in, he still didn't have much control when he lost control of his emotions. Gardening helped him calm his mind, relax his feelings and just exist for a while.
And yet, once again his time in the garden was interrupted. It seemed like he couldn't get a break these days. Unlike all the times before, it seemed like it wasn't a summon to be punished or anything to do with the clan. Nope, this was just a regular little tutor session. Apparently there was something unique about this student, and Shun couldn't wait to see just what it was.
Shun looked around the training grounds his father had built, making sure all the practice dummies were properly prepared for today's training session. There was a small pool of water set out in the middle of the grounds for him to gather some aid from, their lesson today focusing on Ninjutsu and the basics of water. His student was invited to his home, where they could get this lesson out of the way and possible have a small meal after training cooked by his father.
Shuichi came out with a small table, setting it up far enough from their work area that it wouldn't get in the way. A bunch of water bottles and a few small snacks were set out to help the boys get through their session.
"Thanks, Dad,"
Shun spoke with a grin.
"Anytime, kiddo,"
Shuichi replied, ruffling Shun's short locks. He went back inside to leave Shun to his activities.
Shun let out a sigh, shaking out his hands as he prepared to meet the new student.
Tutor for Toshi

Post 1/5
Post WC: 313
Thread WC: 313/1500