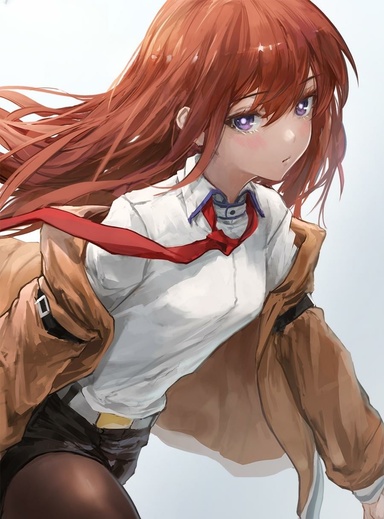 New Member

Please, please, please, where are you
--
came the plea of a small girl in articles of red and eyes the same - of softness, sweetness and concern, overtaken by worried creases that guide the lines of her face back and forth in its motion. She would scan the streets that sprawled out in front of her, busied by shapes that passed, every turn their roads took a new mystery to pry from shadows and nothing but her own steady hands to do so. They came progressively less steadied as she jostled in place, tapping back and forth with a nervous shuffle that only appeared to somewhat help her building energy. It wasn't fear that drove her -- anxiety, mayhaps. A fear for something - or someone - not her own. It all drew from the same poisoned well.
It had been mechanical to take the mission request off the student office board; she needed the experience, both practical and literal, and a 'loose animal' wasn't an overwhelming obstacle. If anything, her natural physical prowess lent itself well to search & contain - and she liked the idea, romantically, of getting an animal back home. Working with them warmed her heart; they never minded the silence a person might excuse themselves from. People often did. It wasn't their fault they couldn't help their better, inquisitive natures, no matter how domesticated their lives - she wanted to be sure to do right by whatever was roaming.
The nerves, however, came from her debriefing of the creature en topic: it wasn't someone's pet. It was a feral wolf from the surrounding area, and this - and she quotes - asked for 'extra attention, and force if necessary.' Utsumi had a particular kinship with the hounds of the Konohagakure forests and was unwilling to a) allow it to suffer its confusion or b) allow anyone to deal with it martially. It was imperative she find it, and quick. Her mission, and therefore her nature as a Shinobi, demanded it: but her personal feelings urged stronger than a sense of duty.
She was lost. These streets were new to her and they seemed to stretch on forever, and nearly everyone walked by when she held out her hand to ask for help. Those that stopped couldn't wait for her to finishing writing her questions. She just needed to know if they had seen the wolf! Or if they had heard anything!! She wasn't going to
drag them
along --
A familiar face.
She didn't so much run as
propel
herself into Sota's line of sight, doing all but waving her arms before she'd bring them to her chest and start to sign - realize he probably wouldn't understand - and disregarded all formality to motion in a type of charade.
A questioning stance;
indicating him;
indicating herself;
pleading with wide eyes.


Will you help me?