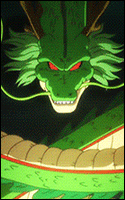 Administrator
Staff member
Joined

Jan 15, 2013
Messages

1,969
Yen
ASP
A style utilized by the pacifist, those specializing in this ability are able to utilize much more pure powers and jutsu, healing others at a far faster rate with more efficiency...though the cost of focusing their techniques on Healing natured chakra leaves their other techniques sub-par.

Information:
Prerequisites: 3 Mastered Medical Jutsu, 100 Chakra Control

Effect:
- The users Healing Jutsu are 15% more effective.
- The users attacks only deal 85% of their normal damage.