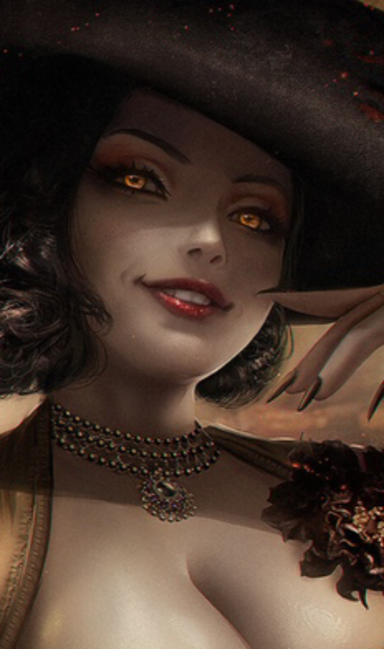 Active Member

Up on the surface, S.E.E.D mental asylum had luxurious apartments and living quarters for the high security clearance shinobi working at The Garden Complex. The faces around were friendly, the occional ANBU agent would walk through the halls and greet each other. Honestly this would be a pretty nice place to do a tutoring session and meet other ANBU operatives…. But this wasn't that kind of lesson. This was a dark lesson in which the sunlight would never shine through. Each summon that each student had gotten from Maru read,
Howdy!

Puppet master wants you to meet him in the basement floor of the S.E.E.D Asylum. Make sure you have a strong stomach and a strong mind otherwise this session in particular will break your young minds.

From The Darkness of The basement...

Maru– The Puppet master
When the students would make their way to the mental hospital, they would notice two ANBU operatives waiting for them. These two would lead the children around to the back of the mental asylum, the back looked old and with tall grass that would tangle your feet if you weren't careful. The operative would lead them to an old looking staircase, they would be able to see a couple of steps… but as they looked further down they would see nothing but darkness. A green light flickering to let them know that there was indeed a bottom but of course this basement looked to be abandoned. Was it even safe to go down their? Regardless if the brave shinobi stepped down… going deeper and deeper into the darkness they would come across the basement level… however the I teacher was deeper within the darkness, which means that they would have to trail further within the abandoned looking basement with flickering lights guiding them deeper and deeper into this evil place.




Standing against the wall, was Maru. Wearing his usual ANBU attire of a crying clown mask and dressed in black. Next to him was his faithful Youkai Yami, the dark legless demon watched as the students would come through. Whether they were frightened or not wasn't able to be seen as of yet. But there were knew faces, and MARU had a plan for the new people who were unfortunate enough to choose the dark Puppet master's tutoring because they probably didn't know what kind of evil that Maru had in store for them.



"Planning on breaking down the students again Maru?"

Yami said, floating closer to the dark marionette master. Maru remembered that some of the students wanted to prove to him that being bathed in the light is way stronger than becoming the root born in darkness. So the amount of evil that each student will be forced to take in this time has increased times ten. The door that stood on Maru's right side didn't contain any nighmares or horrifying monsters but this door is a gateway for each student to unlock the evil within themselves.


"They say that they'll prove to me that the light is superior, let's see them speak of the light when they've finished the dark task I'll have them doing."