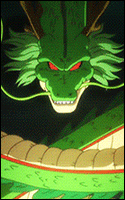 Administrator
Staff member
Joined

Jan 15, 2013
Messages

1,972
Yen
ASP
Blood Rack Effect:

Attacks with equipped weapon forfeit any capability of inflicting Suppression, but attacks which successfully raise a target's Bleed Rank cause the victim to suffer Bleed damage at the new rank instantly. If a single action inflicts multiple ranks of bleeding to the same target, only the highest bleed rank's damage is used.
Attacks which would successfully raise a target's Bleeding Rank against targets which are already at Rank 5 Bleeding still cause them to suffer Bleeding Damage even though their Bleeding Rank cannot be raised any higher. For every fifth trigger of this technique, it cannot trigger again for 5 seconds.
This may only occur once per action.
Last edited by a moderator: