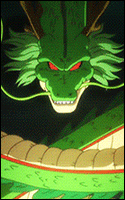 Administrator
Staff member
Joined

Jan 15, 2013
Messages

1,972
Yen
ASP
Folded Shuriken said:

Folded Shuriken
The user creates a small collection of paper shuriken that zoom towards the opponent with surprising accuracy and precision. It is said that some users are even known to have these paper projectiles fold midair into a much larger and more powerful version.

Information
Prequisites: Paper Affinity, C-rank

Rank 1: The user tosses 3 paper shuriken at an opponent dealing 430 damage at +1 accuracy and +1 critical.
Master: The user tosses 4 paper shuriken at an opponent dealing 380 damage at +2 accuracy and +1 critical.

Special Action - Paper Fuuma Shuriken: By paying +20% Cp, the user may condense this Jutsu into a single strike that deals 1490/1860 damage at -2 Accuracy. This strike has an 18%/24% chance of causing the Tear effect.

Rank 1 Cost: 430 Cp
Master Cost: 510 Cp

Notes:
- If used normally each strike has a 25% chance of causing the target to take damage equal to 10% of their current Bleeding damage. Should at least three strikes activate this effect. the victim's bleed rank is increased, or the clone is dispersed if it were a clone.
- The 'Tear' effect raises the bleed level of a normal target and causes them to take half their Bleeding Damage, or disperses clones on a clone target.