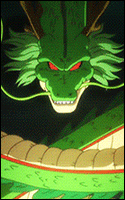 Administrator
Staff member
Joined

Jan 15, 2013
Messages

1,972
Yen
ASP
Jutsu Sealing said:

A special technique that allows the user to seal away an enemy's attack into a scroll, allowing you to avoid it, while also giving another weapon to use upon the opponent. This can be a risky maneuver, however, as the user must face an oncoming attack head on to efficiently scribe it, and one mistake could put you in a bad situation.

Information
Prerequisites: C-rank, 3 mastered jutsu of the chosen element, Sealing Scroll

Rank 1: Allows the user to scribe and release Ninjutsu attacks up to level D.
Master: Allows the user to scribe and release Ninjutsu attacks up to level C.

Special Action: For 1 AP and 20% of the initial CP cost, the user may release a Jutsu previously sealed in battle. This jutsu only has any damage buffs/effects initially used with it, but uses the user's accuracy. This destroys the Scroll the jutsu was sealed within.

Cost: AP of the sealed Jutsu, CP of the Sealed Jutsu +20%.

Notes:
- This jutsu is used reflexively, and may only be used successfully once per round.
- The user must have 3 mastered Jutsu of an element in order to recognize and attempt to scribe a jutsu of that element.
- This requires ten seconds of cool down between uses, does not work on any Level B+ jutsu.
- When used, this causes the attack to make a check against the user's Ninjutsu Accuracy instead of evasion. The user cannot dodge if they fail this check, and the scroll is destroyed in the process.
Last edited by a moderator: