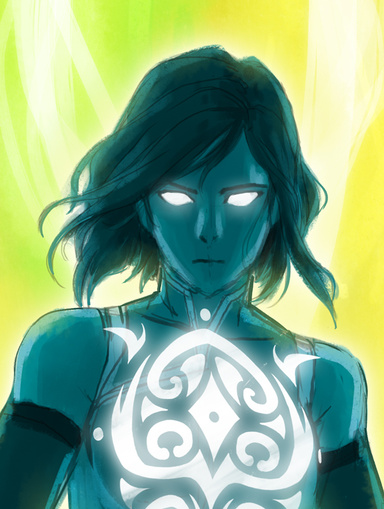 Leaf Med-Nin Sennin

Nagisa walked into the academy and felt a sense of comfort. It was here, many moons ago, that she learned the basics of her ninja career. She was not great at taijutsu or genjutsu but her chakra control was advanced for her few years at the time. It was here where she learned about medical jutsu and started her path as a medical ninja.
'I remember learning about medicinal herbs when I was younger. I loved the idea of healing with them Turning them into a career after schooling was a blessing.' Shizue said in her head.
'Yes and it still helps to this day. I am not as learned as you are on this and i appreciate it. Now, however, we are to go over the basics. Nothing too fancy for right now."
Nagisa, clad in her blue monk attire despite the cold put a marker on the noticeboard about her teaching a class in room 201 about chakra control. The light jacket she was wearing mainly to cover the small of her back fluttered in the winter wind as she turned and went to the room. She would adjust some things in the room to fit her teaching style and procured some instruments.
On a few different tables she would place a stone, a kunai with a similar stone placed at the hilt (the kunai itself being dull to prevent accidents), and two metal sticks with a clear bulb on the top of each.
Nagisa would write "chakra control" on the board and wait for students to appear. As each came, she would direct them to their own seat, table, and instruments. Once the class was settled and no more would show up, Nagisa would introduce herself.
"Hello everyone. My name is Nagisa Kishiko. I am to be your instructor today. Please, introduce yourself so I can place names with faces. Also, tell me what you know about chakra control and manipulation. If you know nothing that is ok as this is a beginner class. Everyone has to start from somewhere. No, who would like to go first?"
350/350
OOC rules
For this first post, I am giving the extension to Saturday as this is a holiday week. If everyone posts before then I will post again.
After my next post you 48 hours form the time I post to post. Failure to do so (without notifying me via PM) is a a strike and 3 strikes you fail the class.
At the end of each post include current word count/total word count for yourself. (as I have done before)
Here is a link to the expectations of a class

Some shinobi have been around for a long time, they have seen things that one would think to find only in legends. Some have taken to teaching Academy Students while others have taken on a pupil who would one day carry on their works. Even a well-trained and experienced shinobi can sometimes...

www.ninpocho.com
Last edited: