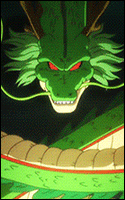 Administrator
Staff member
Jan 15, 2013
1,969
Yen
ASP
Contract Moderator Application​

For all prospective contract moderators, please send your application to: Shinrya Kitsune.
Character Name: Your current character's name.
Previous Character Names, if applicable: Any previous character names you may have held.
Previous Staff Roles on the site, if applicable: This includes Council, Contract, Dev, Lorekeeper, etc. It also includes roles assigned by villages themselves.
Experience Modding On The Site: We are looking for applicants with experience with modding before. This may be as a mission moderator, event coordinator, etc. Please provide a link to at least one topic that you moderated which will be scrutinized to some degree.
Example Roleplay: Must be at least 500 words but can be about anything. We would like to see a 70-30 split on creative description and dialogue. Please make this in the form of roleplaying as a contract animal. We do not want a roleplay that you already did.
Be honest, do you feel you can be completely unbiased as a Contract Moderator? Explain the reason for your answer.
How much time during the week are you willing to set aside to do contract modding and contract work? Please respond with the approximate length of time you are willing to spend on contract-related material.
Code:
[b]Character Name:[/b] [i]Your current character's name.[/i] 
[b]Previous Character Names, if applicable:[/b] [i]Any previous character names you may have held.[/i] 
[b]Previous Staff Roles on the site, if applicable:[/b] [i]This includes Council, Contract, Dev, Lorekeeper, etc. It also includes roles assigned by villages themselves.[/i] 
[b]Experience Modding On The Site:[/b] [i]We are looking for applicants with experience with modding before. This may be as a mission moderator, event coordinator, etc. Please provide a link to at least one topic that you moderated which will be scrutinized to some degree.[/i] 
[b]Example Roleplay:[/b] [i]Must be at least 500 words but can be about anything. We would like to see a 70-30 split on creative description and dialogue. Please make this in the form of roleplaying as a contract animal. We do not want a roleplay that you already did.[/i] 
[b]Be honest, do you feel you can be completely unbiased as a Contract Moderator?[/b] [i]Explain the reason for your answer.[/i] 
[b]How much time during the week are you willing to set aside to do contract modding and contract work?[/b] [i]Please respond with the approximate length of time you are willing to spend on contract-related material.[/i][/size][/quote][/i]