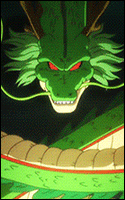 Administrator
Staff member
Joined

Jan 15, 2013
Messages

1,972
Yen
ASP
Initiative

Whether it be a fight or a race, these people will always take the chance to move ahead of time, before their opponents could even react. Gaining the advantage of surprise to those who would fall behind.

Information Prerequisites:

D-Rank

Effect:

The user is capable of prioritizing actions up to a total cost of 1 AP which are modded as 0 AP Timing per round. All costs are paid as normal.

Notes:

This may be split between multiple actions.
This does not include Binds.
Does not stack with other AP-prioritizing abilities (such as Seikon's Unreal Celerity, or Temporal Strider's World Standstill).