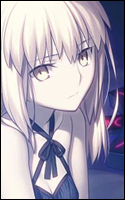 New Member

Masami inhaled a deep breath, tasting the sterile air of the Konoha Byoin. A significant period passed since she last visited that place with aspirations of growth and tutelage on her mind. It felt like years passed since the thought of transference and setting her mind on a novel path; a path that pertained to mending, health, and life. Since a certain tragic incident threw her life into disarray, she felt lost—she felt as though she lost sight of the goals she had prior. Becoming aloof, she felt a disconnect from the people and world around her—and today, she wanted to set her feet on the ground and start truly walking a path again.
That brought her to her decision to send a letter to the Medical Corps of Konohagakure. When she was younger, she remembered her dilemma; when she could not decide if she wanted to remain in her current branch, or pursue the latter two options. She received mentorship in both areas, but she always was artistic. Life was an art to her, and seeing it destroyed before her eyes lit a fire in her to never let it happen again to the best of her ability. The Medical Branch allured her the most, and that was why she sent a letter in hopes of receiving further guidance and possibly making her case for transference into the division.
While she passed through the clean corridors of the Byoin midday, she deliberated if she had what it took. Her abilities seemed to pertain to offense, but her will desired to keep those around her safe. Fire was a force that could both take and give life, but part of her was uncertain if that was enough. Masami's expression was clouded while she made her way to her destination, a dark knot of anxiety in her gut as she stepped down the halls. Part of her knew if she truly inherited any semblance of the Will of Fire, then she would find a way.
When she arrived at the door to the office that she was instructed to head to upon passing into the building, she idled there for a moment. The young Uchiha clanswoman remained nervous, but she steeled her mettle as she swallowed down a gulp of saliva. She knocked on the door and waited, introducing herself as she awaited permission to enter. Masami wasn't late—she hoped her punctuality would leave a good impression.
"Hello, Uchiha Masami here. I sent a letter earlier about an interest in the Branch,"
Masami said, her tone light.