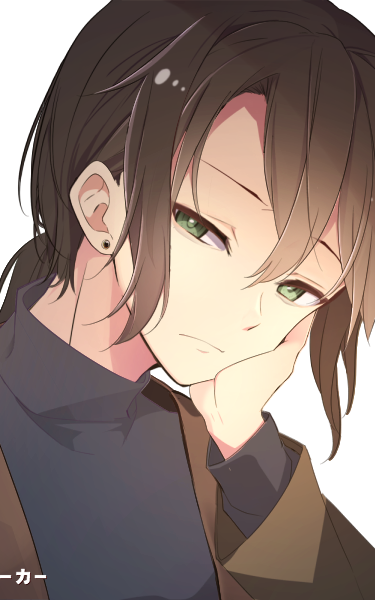 New Member


The tall stacks of papers certainly served to muffle the murmur of voices and tapping of feet in the passport office. Still, even with these 'measures', Nobu could not escape from the constant buzz of noise that followed him around. Tucked inside of his pocket was a scroll - one he'd found while running an errand in the Domen family archives. It discussed a Domen sage who had abandoned her previous family to guard and take care of a shrine in Moon Country, only to then fall for a Domen merchant who had settled in a nearby village. She was one of his ancestors, several generations before, and had rarely been mentioned by the family elders.
Normally Nobu wouldn't have cared, but the important part was that she was a sage. The boy had read about sages, of course; people who had formed contracts with beings of nature, who had in turn taught them how to control the natural energy around them. In short, power. Power that the boy desired, for no reason as severe as revenge or the desire to protect - simply for the sake of power itself. There was a single issue; the scroll was a historical document, not an instruction manual. The only hint the boy had was the shrine, which was outside of Sunagakure. But the scroll contained the shrine's location, and apparently there was always a sage at the shrine. And so, Nobu's journey would take him to Moon Country. It would be a valuable experience, too, getting out of Wind Country. Nobu had never seen the sea or forests, but his journey would take him to both.
It took some time for Nobu to find someone who resembled an official, someone who could provide him with a passport. The individual would find a boy no older than 12 with a messy bush of white hair tugging at their clothes. "
Hey, you. Can I get a passport? Moon Country, one year.
" Nobu asked.
[MFT]