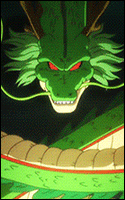 Administrator
Staff member
Joined

Jan 15, 2013
Messages

1,969
Yen
ASP
A style used only by those that truly dedicate themselves to the art of Ninjutsu, this style is perfected by mastering a wide variety of Ninja Arts, and through this perfection, they gain the ability to cast many sorts of techniques at a higher level than others, while drawing forther and making the most out of their chakra. Though their powers in Ninjutsu are unmatched, this dedication leaves them vulnerable to direct confrontations, and their physical capabilities are noticeably sub par compared to others.
Information:
Prerequisites: 250 Chakra Control, 3 Mastered Ninjutsu from each Base Element.

Effect:
- -10% Elemental Damage Taken
- -10% cost to all Jutsu.
- -1 Melee Dodge, +10% Physical Damage taken.
- All Ninjutsu deal +5% more Damage.