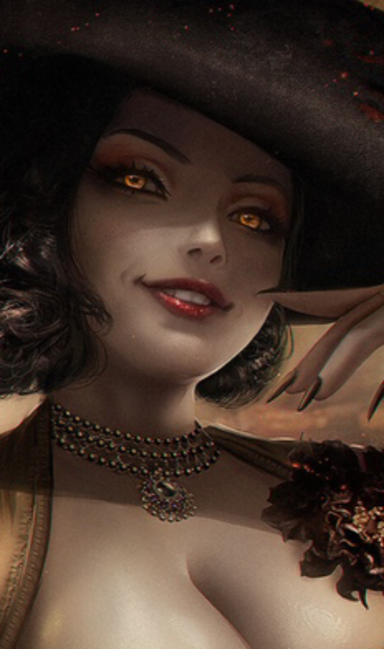 Active Member

Today was just another day in the Aurora Eruditio. Hadn't been much of a busy day compared to most days where he was forced into teaching, mostly because it cuts into his research time. Now it seemed like he'd have the whole day to research and enjoy himself with nothing else to do. Maru's Youkai LOUD, a purple footless cyclops with hair fashion to look like horns, used a feather duster to clean the top of a bookshelf that sat near her master's desk. Meanwhile, Maru himself was conducting his research by looking at a nudie fox girl magazine which had "Busty Kimono Wearing Escort" theme to it. It almost made sense that he'd be looking at something like that considering he was a fox demon, he definitely had the animal ears and the nine white tails that wagged behind him as he looked at his dirty magazine drooling.
"Heh. Heh. Heh! These models just keep looking better and better each time I look at a Foxy Nine-Tails magazine."
the perverted fox man chuckled, eyes glued to his magazine as his purple Youkai dusted away seemingly ignoring Maru's remarks on his research. But this peace would soon be over when work drop kicks him in the face… Almost a few minutes of silence before Maru's second youkai Oof, a masked spirit who could easily be mistaken for a Youkai barge into Maru's office waving around it's arms like a lunatic screaming in a high pitched voice at the grinning headmaster.
"Supreme Commander! Supreme Commander! Please look up, it's urgent!"
said Oof which got the cyclops that was dusting to turn around and Maru to lower his magazine then give the small Youkai a mean look.
"Did our school mascot attempt to devour a child's liver again?"
Maru asked, hoping that it was a life or death considering his research was just interrupted.
"There's a newly enrolled Academy Student who'd probably would like to meet the Headmaster to answer a few questions."
said Oof, hoping that the idea of a new student would interest it's master ignoring the fact that the office door was open.
"Than send it away, tell it to go… train in the obstacle course or something."
Maru shooed his Youkai away but it wasn't having any of that.
"B-but Supreme Commander! As Headmaster of this academy it is your duty to meet with new students to explain our teaching system as well as provide a list of available courses!"
Oof was flabbergasted by the laziness of the fox. He really didn't think that he'll just sit around all day looking at porno while LOUD and itself was doing more work than he was!
"Than why don't YOU do it. What am I paying for, to tell me how I should do my job!"
Maru shouted back, however upon mentioning payment the purple floating cyclops Maru was using for a made put her hands on her hips than gave the fox a glare. Feeling the glare on him, that's when Maru knew that he messed up… Royally...
"Speaking of payment, I don't remember getting anything for cleaning his office, getting you food, and your magazines you keep stashed away in your tails."
LOUD said calmly, the Youkai looking a bit irritated. Eventually this spiralled into a screaming match between the Headmaster and his two Youkai companion's. A dark vapor like cloud of dark energy leaking out of the open office door as the screaming continued, seems pretty normal so far isn't it?
[Maru entered]
[NPC LOUD has entered]
[NPC Oof had entered]