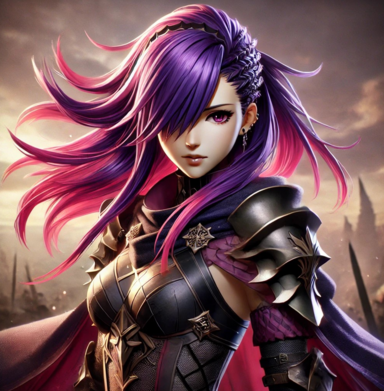 Active Member
Yuna had found her way off on a tiny little island some ways off from the Seaside Paradise. The vibrant colors and beautiful view to take in would have just about anyone catching their breath. But sadly, Yuna has been on edge the entire time at Wind Country, and she doubts it will get easier. So she had found solitude on the island off the coast. There, she wouldn't do a whole lot, except meditate.
Being an Archsage of Youkai is a bit strange, but it really does help her in the long run. Something to basically keep people thinking of what she is thinking of. A slight breeze of wind chilled her to the bone as water gently lapped against the small island's beach.
Her attire, hastily changed due to her finding out a figure, which might or might not be important looked exactly like her in her old anbu gear. She wasn't really prepared for the coldness of being so close to the sea, but she wouldn't let it deter her meditation.
She would sit in a meditative state for about ten minutes, that is, until her own mind started to wander. How was Cloud doing? The revolutionists that have captured her dad, have they given up, and thusly, her father being okay? Then her mind drifted off to Akkuma. The wolf among sheep, one that poses a danger to all three major Villages. Speaking of which. Leaf. They seemed to not want to have any dealings with Cloud anymore than Cloud is when found out that Leaf was attacked and didn't warn Cloud. She understands her Sennin's rage towards Leaf, but she hopes that the Uchiha Sennin lets bygones be bygones. Lastly, she thought of the Ancients and the Hybrids. Raizo had said that the likelihood of finding a Hybrid, much less an Ancient is very little. But she can't really take any chances.
Standing up in frustration, she decided to take a walk to try and clear her mind before trying to meditate again.
(mft)