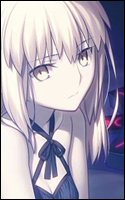 New Member

"I can't…"
Tears trailed from her eyes in dense rivulets, streaking beyond her pale cheeks until they made their unceremonious plummet from her chin. Despite Masami's apparent downtrodden disposition, the chatter and banter of customers and stall owners alike reverberated through the cool, evening air. Not bustling and rambunctious enough to suggest a named festival was in place, but lively enough to not be unfitting for the routine atmosphere Oak District tended to boast each day. All seemed to be in order, begging the question what mental anguish eviscerated her mind and will.
Leaning over the counter, shaky fingers bound a pair of elongated, twin instruments. Her fair visage obscured by a veil of extensive, black hair, the Uchiha clanswoman sported the red-and-white symbol emblazoned on the back of her eccentric, dress-like vestment; as matte as her eyes and lengthy mane. Another tear crossed her cheek, a saline trail left in its wake, the residual drop landing into the seething broth before her.
"It's too hot…"
The tears were collateral damage from her agitated sinuses, for Masami ingested ramen exhibiting such a magnitude of spice she mistook the scorching concoction to have been stewed in a demon's belly. Careful not to touch her eyes, she employed the back of her hand to rub away the residual sweat, before swiveling the noodles and broth with her assigned pair of chopsticks. Despite the heat, despite the way its arid bite left her mouth with the impression of being scolded with boiling water, its taste was unrivalled; this was Ichiraku, after all.
This addiction—this destructive addiction to all foods spicy—she reckoned it would be her downfall, one day.
But in her mind, that day wasn't that particular today. Mettle reimbursed, nerves steeled, tears and sweat flung away onto the counter before her, the young lady plucked another amalgamation of toppings, noodles, and broth from their sunset orange confines, and deposited the yield into her mouth; to suffer the heat, but enjoy the taste, once more.
(WC: 334)
(MFT)