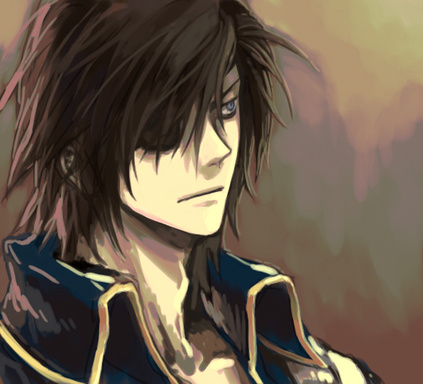 Member

It had been a short while since Azusa had triumphed over Kaji in the arena. When all had been said and done and every spectator had gone their separate ways Riyota was still left with a single peculiarity. A black rose, gifted to him by a fellow spectator of presumably some esteem. The mystery woman had not introduced herself but seemed to take a vested interest in Riyota, or more accurately, what Riyota knew about Azusa.
The woman had vacated abruptly after some general inappropriateness had transpired on the boundary of the arena that left many people uncomfortable. Before she left though, she presented Riyota with the black rose he now held in his hand, and a promise that she could give him the secret to protecting Azusa. The promise of this kind of information was enough to make the shinobi forgo caution to hear what she had to say. So here he was, wandering through the unfamiliar streets of Kurosawa honing in on a chakra signature that matched the one flowing throughout the flower that he now held. To the casual observer it's likely he looked like a lost and hopeless romantic, desperately trying to find his way to that one special lady. In reality Riyota's thoughts were pure, he simply wanted to hear her out. Though who could say what her plans would entail with her mind-addling perfume.
After a long while his search came to a head outside a large, grand looking building. A home or a hotel? The young man couldn't quite discern. What was obvious was that it was clearly a building intended to house the elite of the Ninja world. Certainly a place Riyota could not hope to ever afford. Even with all he had seen, he couldn't resist letting out a small
"Woah..."
Swallowing, he tentatively made his way inside, unsure how he was supposed to explain whom he was searching for considering he didn't know her name. There was the very real possibility he could get kicked out of this building for suspicious behaviour. Regardless, he approached the nearest person who seemed like they worked in the building and cleared his throat.
"Um...hello, I'm looking for a woman with very pale skin and dark...raven-like hair?"
It was a pretty piss poor description, even he knew it. In an attempt to salvage his case he held the rose out in front of him.
"I-I believe she's partial to these?"
He added, hoping that would perhaps help his point along.
Only time would tell if he met with the woman he was looking for or if he was thrown out to the dirt.