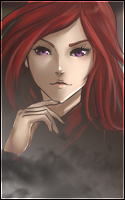 11th Raikage
Staff member



Howdy everyone!
We've just implemented a new accessibility feature, for our dyslexic users!
If you go to
your account preferences
, you can now enable Dyslexia Mode.
Enabling this will switch the site to a different font (unless specifically changed in a post).
The font has been designed to make it easier for dyslexic people to read what's on the page, and it looks like this:

We hope it's of use!
- Kitsune
Resident Code Monkey