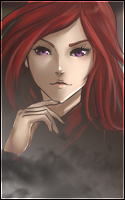 11th Raikage
Staff member



Hello to all from the Global Moderator Team!

We'd like to formally announce a new ruling regarding the use of outside RPs in dojos (to train abilities, change a custom class, etc.): if you use an external RP post to fulfill a WC requirement in your dojo, the post must be no longer than 1 month old. We'd prefer that people not use posts from more than 2 weeks prior, but the absolute limit is one month.

That's it! All other rules relating to RP for dojos still apply- you may still use the same post for multiple WC requirements, provided its WC is greater than or equal to the combined requirements.