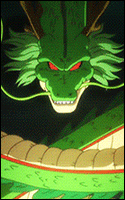 Administrator
Staff member
Jan 15, 2013
1,970
Yen
ASP
Gravity Distortion said:

Gravity Distortion
A jutsu that allows the user to bend the pressure of gravity in an area through careful manipulation of chakra. This jutsu produces field that bends to the user's will, giving them control over not just the strength, but direction of gravitational forces as well. This can range from rapidly impairing those within range by strengthening the pressure, to lifting them into the air by nullifying the forces, or even pull them to center of the field.

Information
Prerequisites: Gravity Affinity, C-rank

Rank 1: Applies the 'Distortion' effect to a target.
Master Rank: Applies the 'Distortion' effect to a target at +1 Accuracy. Additionally, they suffer either a 5% Auto-miss chance -or- a 5% chance to be auto-hit.

Special Action: By paying +20% CP, this may be used as a bind. This only effects a single target, and is made at -5/4 Accuracy; this does not receive the Accuracy bonus of the Jutsu. The victim cannot move during this time, and has a 15% chance of escaping for ever 1.5 AP they spend. This bind is broken if the user takes more than 10% of their Max HP in damage during a round, the victim takes damage, or the user attacks the victim (They have a -3 Dodge penalty to the attack aimed at them though). Upon being dispelled, the victim suffers the 'Distortion' effect.

Rank 1 Cost: 450 CP, 230 CP/Rnd
Master Rank Cost: 560 Cp, 280 Cp/Rnd

Notes:
- Lasts up to three rounds, requiring a nin check each round active
- The 'Distortion' effect causes the victim to lose -2 Accuracy and Dodge, and grants AP loss effects a +10% chance of activating upon them. This lasts a full round.