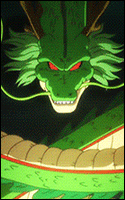 Administrator
Staff member
Joined

Jan 15, 2013
Messages

1,972
Yen
ASP
Snapshot said:

A surveillance technique used by the Anbu to 'record' an event down to the tiniest detail. When stored, the user is able to clearly recall their recording as if looking at a picture/video, and is able to share these memories with others. This is often done through creating a projection made of chakra, or by tapping their target to share their recorded memory directly into the mind of the target through genjutsu. Images

(but not videos)

even record the chakra signature of a target, which can be stored for later use, such as helping to detect a target known for physical disguise.

Information Prerequisites:

C Rank

Rank 1/2:

Records a mental video of the thread; this only records what the

user

witnesses during a thread

(it is their memory)

. Requires awareness of the target. At rank 2 the user may now retain up to 3 Snapshot memories.

Cost

2 AP, 450 CP

Notes:

This Technique does not require handseals.
This Technique is modded as taking 0 AP.
This Technique is primarily for IC purposes, can be used in battle to thoroughly record the details of the battle.
This Technique may be used outside of a modded fight in threads the user is a part of to record the thread, with or without the other player's permission,. (This uses one Snapshot Memory slot.)
The user may only have 1/3 Snapshot memory saved at a time (this remains until removed). Reusing the technique deletes the previous memory, or a memory of the user's choice.
This Technique records the target/s appearance at the time of use, and their chakra signature. Each characters chakra signature is unique, and will never change under any circumstances.
The user may choose to share the memories recorded by this Technique with others. This allows others to view the recording.
The user may choose to transfer a recording to another, filling one of their Snapshot Memory slots but removing it from the user's Snapshot Memory slot.
If the user is dead or KO'd, their Snapshot memories may be viewed/transferred/removed regardless of whether they give permission or not.