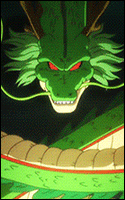 Administrator
Staff member
Joined

Jan 15, 2013
Messages

1,972
Yen
ASP
Called Shot said:

This ability teaches where all the good spots to aim are. With this ability, you can more easily disable someone, make precise shots, and restrict movement. The 8 types of called shots are: Arms, Legs, Head, Hands, Feet, Neck, Heart, Weapon.

Information:
Prerequisites D Rank

Effect:
- Called Shots only take half the usual accuracy Penalties.
- +5% Called Shot chance.
- User can inflict Broken rank debuffs.