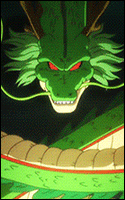 Administrator
Staff member
Joined

Jan 15, 2013
Messages

1,972
Yen
ASP
Combo Master

The user is gifted with fluid agility and and quick speed, and is able to link together their attacks in a fashion which can often overwhelm an opponent, allowing the user to hit more effectively.

Information
Prerequisites: D Rank

Effect:
- The second attack in the users Combo-attack cannot be auto-dodged, and has a 10% of auto-hitting if the first attack hit.
- Once per round, the user may Combo up to three attacks (Instead of the cap of two).