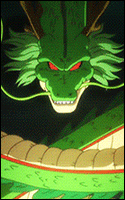 Administrator
Staff member
Joined

Jan 15, 2013
Messages

1,972
Yen
ASP
Please send a PM with thoughtful responses to the following questions to
Kaen
Names: What other names have you gone by on NC that we might see?

Internal or External: Which kind of focus would you prefer to prioritize? Internal site and community Improvements or External broadcasting and advertisement? Depending on your answer, please provide answers to the relevant questions below.

Past Experience: Have you ever done any kind of service oriented work (as a store clerk or similar), taken any classes/have a degree in marketing or other related subjects, and/or been a previous member of the Advert team on NC?

How much time would you be willing and able to dedicate to CIT?: Several hours a day? A week? other?

Anything else you think we should know?: Please include any other information you believe would be relevant to your application.

If Internal
Join Date: When did you join Ninpocho properly? (by properly we mean when did you transition from a lurker to a roleplayer)

Lacking: Where do you feel Ninpocho lacks in terms of communication and assistance for players?

If External:
Chat Platforms: What chat platforms do you prefer to use, and regularly use? E.x. Twitter, Facebook, Discord, Tumblr.

Social Media Sites: What sites would you feel comfortable advertising on, if any? E.x. Facebook, Twitter, Reddit, Tumblr.
Code:
[b]Names:[/b] [i]What other names have you gone by on NC that we might see?[/i]

[b]Internal or External:[/b] [i]Which kind of focus would you prefer to prioritize? Internal site and community Improvements or External broadcasting and advertisement? Depending on your answer, please provide answers to the relevant questions below.[/i]

[b]Past Experience:[/b] [i]Have you ever done any kind of service oriented work (as a store clerk or similar), taken any classes/have a degree in marketing or other related subjects, and/or been a previous member of the Advert team on NC?[/i]

[b]How much time would you be willing and able to dedicate to CIT?:[/b] [i]Several hours a day? A week? other?[/i]

[b]Anything else you think we should know?:[/b] [i]Please include any other information you believe would be relevant to your application.[/i]

[b]If Internal[/b]
[b]Join Date:[/b] [i]When did you join Ninpocho properly? (by properly we mean when did you transition from a lurker to a roleplayer)[/i]

[b]Lacking:[/b] [i]Where do you feel Ninpocho lacks in terms of communication and assistance for players?[/i]

[b]If External:[/b]
[b]Chat Platforms:[/b] [i]What chat platforms do you prefer to use, and regularly use? E.x. Twitter, Facebook, Discord, Tumblr.[/i]

[b]Social Media Sites:[/b] [i]What sites would you feel comfortable advertising on, if any? E.x. Facebook, Twitter, Reddit, Tumblr.[/i]
Last edited by a moderator: