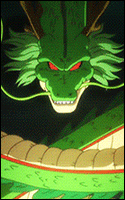 Administrator
Staff member
Joined

Jan 15, 2013
Messages

1,972
Yen
ASP
Combination Transformation said:

An extension to the transformation technique, those who master the initial art of Transformation can learn to take the skill one step further: merging with objects. With this skill, one can increase their range of forms and appear as an inanimate object such as a kunai, or a sword, or even a tree depending on what the user chooses to merge with. While fighting in this shape proves impossible, this does allow a clever shinobi to hide from view and confuse their opponents, waiting for the perfect moment to strike. Additionally, should the user combine with a weapon and have an ally with them, they may be wielded just like any other weapon by their teammate.

Information
Prerequisites: D-rank, Transformation Mastered

Rank 1: This jutsu allows the user to combine with scenery such as a tree or wall, hiding themselves from view. The user gains +2 Stealth while this technique is active.
Master: This jutsu allows the user to combine with a weapon, giving the weapon +5% Base Damage and +1 Accuracy when wielded by another.

Rank 1 Cost: 240 CP to initiate, 120 CP/Rnd
Master Cost: 300 CP to initiate, 150 CP/Rnd

Notes:
- Lasts up to thirty seconds.
- If the user is hidden while this jutsu is maintained, stealth checks are made each round. Any attacks made by those who are aware of the user target the user normally, regardless of what they combined with.
- The user cannot make any other action while maintaining this technique. They may still maintain other jutsu however.
- When attempting to combine with the scenery, the user immediately attempts to go into stealth mode with their bonus. Upon dispelling this technique willingly, their next action is treated as a sneak attack.
- If attacked while combined in the scenery, the user cannot dodge and will revert to their normal form.
- If the user combines with a weapon, they merge with the weapon and grant it the buffs. When wielded by another, their dodge is equal to the one wielding the weapon. This jutsu is dispelled if the user is fully hit.
- If the weapon is not wielded this is treated as if combining with scenery.
- The user may not combine with any weapon wielded by an opponent.
Last edited by a moderator: