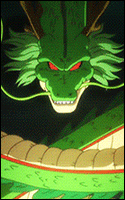 Administrator
Staff member
Jan 15, 2013
1,966
Yen
ASP
Defensive Technique said:

This ability allows you to defend more efficiently. With this ability you can reduce damage taken, block attacks, and tire your enemy out.

Information:
Prerequisites: E Rank

Effect:
- When in defensive mode, the player receives -1 to accuracy per +1 to dodge instead of the normal +2 dodge -4 Accuracy defense penalty.
-The maximum amount of dodge for accuracy they may swap is 4.
- -10% Damage Taken while in Defensive Mode

Note:
-This is not a style/stance, and may be used simultaneously with another style.