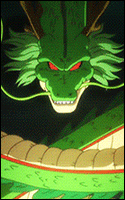 Administrator
Staff member
Jan 15, 2013
1,969
Yen
ASP
Ninpocho Development Team Status: [

OPEN

]

The Development Team is charged with guiding the direction of the site's core and subsidiary battle systems. This means you will be expected to follow along and contribute actively to discussions and projects involving those systems. You will also be expected to participate in general maintenance of the site's systems which means actively seeking out and reporting any holes in systems currently implemented in the system.

Note

: While you it is not mandatory that you have Battle Moderator experience or training before applying to Dev it is something that is required to be an active member of Dev. Anyone who applies and is accepted into the team without said training will have to go through and pass Battle Mod training before they are allowed to contribute to Dev projects.

Team Head

:

Metsu Current Roster

:

If you are interested in joining the Development Team please send the application found below this post to the current Team Head and they will go over it before getting back to you ASAP. Thanks for your interest!

NOTE

: Putting in an application does not guarantee an immediate response! While we do have an active roster, the time of each member to provide their personal feedback on your application differs. We will try our best to provide you the fastest response as soon as possible.