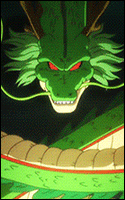 Administrator
Staff member
Joined

Jan 15, 2013
Messages

1,969
Yen
ASP
A style of fighting which focuses on using mental tricks rather than engaging in upfront and direct confrontations. This style allows the user to create intricate illusions by attuning their senses to their target, focusing all their mental capabilities to create the most traumatizing mental struggles against their victims. While this enables the user to cripple victims mentally, this leaves them wide open for attack as it takes the majority of their concentration, leaving this style best suited for side-line fighters.

Information:
Prerequisites 200 Genjutsu, 5 mastered Genjutsu.

Effect:
- When in this style, user receives +2 Gen DC, and +1 Gen save.
- User loses -2 dodge/-2 awareness, and takes +10% Damage.
- All Genjutsu used while in this style inflict +1 Buff/Debuff, and have a 5% bonus to all percentage effects.
- All gen used in this style cost -10% CP.