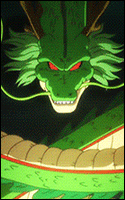 Administrator
Staff member
Joined

Jan 15, 2013
Messages

1,972
Yen
ASP
Headset
A shinobi staple for communication. Headsets can vary from having a mouth-piece with a push-to-talk button, to a throat mic. Using a headset is vital for calling for back-up and to relay information.

Type: Passive, Gear
Uses: N/A
Effect:
- For 1 AP, the user may only call 1 person as a reinforcement. The headset takes 6 seconds to make this call; the user may still make actions during this time, but if they are hit by a damage-dealing attack during this time the connection fails and they must attempt once again.

Notes:
- A headset may be targeted by Called Shot: Weapon. May withstand three called shots before being destroyed.
- People who are called in the fight via Headset must also have a headset prior to being called in.