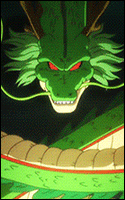 Administrator
Staff member
Joined

Jan 15, 2013
Messages

1,972
Yen
ASP
Heavy Armor

Sturdy armor that offers the user significant protection, although armor of this type does have a noticeable drain on the user's endurance. Even the toughest of shinobi will begin to show the effects of wearing such sturdy armor during a prolong battle, but it may be the difference between life and death.

Type:

Armor, Passive

Uses:

N/A

Effect:

The user has +5% DR against Physical and Elemental Damage.
The user gains +5 HP Modifier.
The user's chakra costs are increased by +15%.
All secondary effects from Ninjutsu and Taijutsu against the user suffer -10% chance.
Last edited by a moderator: