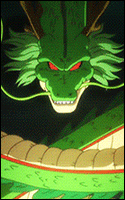 Administrator
Staff member
Jan 15, 2013
1,969
Yen
ASP
Jashinism

A religious cult centered on death, what others consider atrocities are but a form of worship for the cult of Jashin, who believe their dark lord asks but a simple request of them; to spread chaos and bloodshed. The word of their God is death, and to speak his name is to bring destruction. Worshipers view strong opponents as a blessing, or a trial to overcome in the name of their lord, and pray for forgiveness if incapable of bringing ruin to their enemies. As the ultimate blessing of their faith, the most devote are even able to shrug off the very death they bring with them...

Kinjutsu Table Information Prerequisites:

Kinjutsu Application, B-Rank, 3 Ability Slots

Effects:

User and all actions made by the user are considered

Cursed

.
When performing a Ninjutsu, Genjutsu or Taijutsu, the user may choose to inflict a level of Bleed onto themselves rather than pay the initial Chakra cost (maintain costs are paid via CP as normal, and any HP costs still take HP as usual). The user immediately suffers damage equal to their new Bleed rank, however Ninjutsu/Genjutsu/Taijutsu cast this way have their damage increased by 10%. If this is done at Bleeding Rank 5, they take 7.5% Max HP damage immediately.
Black Sacrament - Kinjutsu Ability

Regardless of ones faith, the power wielded by the cult of Jashin is very real. By immersing oneself with the core commandments of the dark faith, one stands to emerge stronger than they were before. It is this very promise of power that often drives its cultists to the ends of fanaticism, for the most devoted are the ones which receive the greatest blessings.

Information Prerequisites:

Jashinism

Effect:

The user may gain additional power by carrying out various acts of faith;

Hesitate not to act, for you are guided by the will of Jashin - If the user lands the first successful attack of the round (or ties), they gain a +3 bonus to all attacks for the remainder of the round.
Fear not the chill of death, for it is only the presence of Jashin - If the user did not use a Medical jutsu last round, they gain +7% Bleed chance. This may stack up to 21%, but resets if they user performs a Medical Jutsu.
Remain pure of mind, for there is only room for Jashin - If the user casts Prayer - Malicious Intent while not maintaining any other Jutsu, then a random Genjutsu active on them will be dispelled. This effect has a 15 second cooldown.
Show mercy not to the dying, for they belong to Jashin - If the user casts Prayer - Last Breath on a target within 10 seconds of them falling below 0 HP, the user will gain 10% Max HP.
Consecration - Kinjutsu Style

The core virtue of Jashinism is death, and blood is the sacred medium through which they channel their dark rituals. By ingesting the blood of their target (henceforth, the sacrifice), the Jashinist may call upon the power of their god to 'consecrate' their sacrifice with the essence of death. When wielding this power, the cultist takes on a sacred form, often reminiscent of a skeleton, to act as a reaper or emissary of their god. It is considered the gravest of sins to fail to kill to sacrifice offered to Jashin, or to use this power against another follower.

Information Prerequisites:

Jashinism

Effect:

Upon entering this style, the user creates a bloodseal of their faith which stores damage equal to 25% of all damage taken by the user. This damage is stored until Prayer - Divine Judgement is used.
While in this style, the user automatically attempts to 'gather' the Blood of others. Blood is gathered whenever the user fully hits a target 3 times in a single round, or successfully inflicts a rank of Bleed onto them.

Special Action

-

Communion

: For 1.5 AP and 300 Cp/Rnd, the user may ingest -all- blood they have gathered; this inflicts the [

Blood Cursed

] status on each target who has had their blood consumed. This removes the gathered blood, requiring the user to regather a target's blood if they want to reapply this effect

(they cannot gather blood until the existing Blood Cursed status is removed)

.

[Blood Cursed]: Any Cursed-aligned attacks which target a Blood Cursed opponent always apply their alignment-based effects.
[Blood Cursed] also unlocks additional effects in Jashinist techniques.

Notes:

May be either a Physical or Chakra style (user's choice)
Reusing Consecration dispels it from anyone previously affected.
[Blood Cursed] is considered an active effect on any opponents which are afflicted by it and can be dispelled as such. If an opponent has their Blood Cursed status dispelled then Consecration Special Action must be used again to re-inflict the Blood Cursed status.
Dropping Consecration dispells all stored damage.
Prayer - Malicious Intent - Non-Elemental Ninjutsu

Emissaries of chaos, a devote Jashinist revels in the opportunity to follow in the teachings of their faith; battle. Craving carnage, the Jashinist faith thank their lord before and after any battle, but even during battle keep their beliefs close to heart. This belief is strong enough to even shrug off mortal wounds.

Information Prerequisites

B-Rank

Rank 1/2:

For 10 seconds, any Non-Genjutsu effects which reduce the user's

Accuracy

,

Dodge

or

Damage

are halved/Ignored. In addition the user's

Damage Reduction

cannot be ignored or reduced during this time.

Rank 1/2 Cost:

2.5 AP and 900 CP

Note:

Prayer - Malicious Intent is not a maintained effect and cannot be dispelled as such.
This technique does not include self inflicted debuffs, (eg: Defensive Stance, Nanjirou's Iaijutsu Mastery or Kyoujouran's Spirit Remedy)
Prayer - Last Breath - Non-Elemental Ninjutsu

Death is an art form to a Jashinist. Like a master painter learns how each and every color in the spectrum to turn their brush and how to use each pigment to it's fullest potential to Jashinist learns over the course of their career how to wield their faith to manipulate the mortality of their foes and hasten them to their ultimate end.

Information Prerequisites

B-Rank

Rank 1/2:

May kill an unconscious target below 0 HP. Modded as if costing 4/3 AP's worth of time.

[

Blood Cursed

]: If the target is

Blood Cursed

, then this attack passes through any

barriers

.

Cost:

2.5 AP and 1200 CP

Note:

The user may select [Forced Kill] or [Loser's Choice] even if Prayer - Malicious Intent is used.
Prayer - Divine Judgement - Non-Elemental Ninjutsu

The most feared aspect of the Jashin faith is the greatest of curses and miracles; a ritual capable of linking life and death itself. Through the offering of blood, a Jashinist share their pain and wounds with those linked to the cultist, essentially become a living voodoo doll.

Information Prerequisites:

A-Rank

Rank 1/2:

Attempts to inflict the damage stored by

Consecration

to all [

Blood Cursed

] targets using an Ninjutsu check with a +0/+2 bonus. This damage cannot be increased or reduced.

Cost:

3 AP, CP equal to half the damage dealt.

Note:

Divine Judgment does not require handseals.
This damage does not have a cap.
Successfully using this Jutsu resets the damage stored by Consecration to 0 regardless of if it affected all targets or only one.
Prayer - Absolute Faith - S-Rank Non-Elemental Ninjutsu

To exist is to one day perish. Petitioning to their faith, a most devote cultist may be granted the sacred honor of wearing the Robes of Jashin, raiments formed from the pure essence of their diety's domain;

Death

. The Jashinist's skin start to darken into the inky depths of death, with the stark white prayer lines appearing over the body, giving the Jashinist a skeletal appearance.

Information Prerequisites:

S-Rank

Rank 1/2:

The user's prayer to Jashin transforms them. While this jutsu is active, the Jashinist heals 10%/20% of all damage they take. This Ninjutsu lasts for 15/20 seconds.

Blood Cursed:

Whenever the user takes damage, with a successful Ninjutsu check, any opponent that is

Blood Cursed

takes the healed amount as damage, and any debuffs applied to the Jashinist also applies to the

Blood Cursed

. On a failed check, they take half the damage and half the debuffs. This damage cannot be reduced or buffed by any means.

Master Rank Cost:

4 AP and 4000 CP.

Note:

Prayer - Absolute Faith counts as Chakra Armour.
Prayer - Absolute Faith is not a maintained effect and cannot be dispelled as such.
Last edited by a moderator: