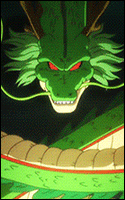 Administrator
Staff member
Jan 15, 2013
1,966
Yen
ASP
Opportunist

Gifted in the field of subterfuge, reconnaissance, and infiltration, Opportunists has the potential to become the perfect assassin, turning even the slightest of mistake into a lethal blow. Be wary that even on the brightest of days, there will always be a shadow lurking around. Natural Killer

- Passive (2 Points)

There is something about an Opportunist that shows that when the job needs to be done, they will get it done.

Effect:

All of the user's Non-

Sneak Attacks

deal 15% less damage. The user's

Sneak Attacks

cannot lose their bonuses by any means, even if reduced to a non-sneak attack. Regular buffs and debuffs still apply.

(The attacks will always have +3 Accuracy/DC, +10% Damage, and a +1 Critical, regardless of penalties or effects, but can still be reacted to)

.

Counterattack

- Passive (2 Points)

When a foe overestimates their attacks and leaves themselves vulnerable, the Opportunist will grab the small window to retaliate from the shadows, punishing them without notice.

Effect:

Whenever the opponent misses a non-Genjutsu technique on the user, the user will automatically attempt a

Basic Strike

against the attacker for free. When done while in stealth, this will not reveal the user. This does not count towards the number of

Free Basic Strikes

and may occur multiple times.

Notes:

The user attempts the

Basic Strike

with their currently equipped weapon. If no weapon is equipped this will be attempted with

Basic Strike

damage and no augments applied.

Shadow Step

- Jutsu Modification (2 Points)

Restriction:

Requires the

Active Camo

Jutsu

There is something about an Opportunist that allows them to seemingly blend with the shadows and their surroundings, disappearing when given enough time.

Effect:

While maintaining

Active Camo

and the user does not take damage for 4 seconds, the user will automatically attempt to enter stealth for free.

Vanish

- Independent Special Action (2 Points)

In a blink of an eye, an Opportunist can disappear from your sights. The process, however, is still unknown to anyone other than themselves.

Effect:

The user enters stealth. This stealth check does not occur immediately, the AP timing is 3 seconds after the user enters stealth. Requires a 15 second cooldown after use.

Lethal Opportunity

- Passive (2 Points)

An Opportunist ensures that their prey will feel the pain delivered by their attack. Their shadowy touch sending them closer to death's door.

Effect:

The user's

Critical Multiplier

on

Sneak Attacks

becomes x2.3. This does not stack with other affects.

Counter Momentum

- Passive (2 Points)

Body posture and positioning is key against defending most attacks and it is within an Opportunist's nature to quickly shift into the offensive the moment the opportunity presents itself.

Effect:

When the user dodges an attack, they gain +1 dodge. This stacks up to +6 dodge. This is reset if the user is hit with any attack.

Enhanced Deflection

- Ability Modification (2 Points)

Restriction:

Requires

Deflection

Ability

Whenever an attack misses, there is always a small window of opportunity that an Opportunist can manipulate to redirect the trajectory into a different direction - normally towards their enemies which can often catch them off-guard.

Effect: Deflection

now has a 25% chance to activate.

Deflected Attacks

made while in Stealth will not reveal the user if they possess the

Counterattack

Passive.

Vantablack

- Passive (2 Points)

While having no supernatural abilities themselves, their affinity and experience make it so that the shadows themselves engulf the Opportunist in the eyes of their opponents, rendering them obscured even while out in the open.

Effect:

Upon exiting stealth with an attack, the user makes a stealth check against the target of their next A-Rank or lower attack. If successful, the attack is treated as a

Sneak Attack

.

Advanced Stealth

- Passive (1 Point)

Restriction:

Can only be purchased a maximum of three times

As specialist of the shadows, Opportunists are adept at hiding in plain sight, and it is more difficult to pick them out when they don't want to be seen.

Effect:

+1 Stealth.

(Chosen upon purchase)

.

Combat Assassin

- Variable Style (3 points)

Assassins come in all shapes and sizes, while one would naturally think that they would an assassin would move behind the scenes to strike, there are also ones that engage out in the open - excelling in normal combat yet applying their knowledge to quickly land fatal blows.

Effect:

Half the user's

Stealth

bonus is applied to attack rolls. When the user hits the same target 3 times with different attacks, their next attack is treated as a

Sneak Attack

.

Notes:

Entering Combat Assassin as a Physical style applies the bonus to Taijutsu, or Ninjutsu if entered as a Chakra Style.

Quick Strike

- Dependent Special Move (3 Points)

Landing a hit is more important than ensuring the pain it delivers and for an Opportunist, they certainly know the effectiveness of such tactics.

Effect:

Grants +2 Accuracy for the attack in exchange of suffering from -10% Damage. Additionally, if the attack is a

Sneak Attack

, it gains an additional +1 Critical bonus.

Slipping Shadow

- Passive (3 Points)

Moments of relief behind protection can easily lower one's guard, and an Opportunist always has their eyes on such momentous events that allow them to strike the moment they become vulnerable.

Effect:

When an opponent is released from a Bind with HP, or an opponent's Barrier is destroyed/ends, for the next 3 seconds, the user's next attack against the affected target(s) becomes reflexive.

Flash Counter

- A-Rank Variable Taijutsu (1 point, 1 to rank up)

Restriction-

A-Rank and Up

This jutsu is the ultimate counterattack; defensive and offensive at the same time, leaving no openings and at the same time exploiting all of the enemy's openings. In the blink of an eye, the user can evade any attack and appear behind the enemy, attacking immediately with utter impunity.

Rank 1/2:

The user automatically dodges the next attack directed at them and appears behind the attacker. The user may then strike with 4/6 Basic Strikes or attack with any E-B/E-A Taijutsu for 0.75/1.25 AP less. These attacks count as sneak attacks, and cannot be countered, detected, or auto-dodged.

Cost:

2,060 Cp; 2.75 AP

Notes:


Requires a 10 second cooldown after use, and may be used as a Reactionary.
Last edited by a moderator: