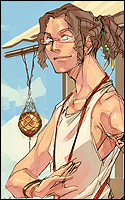 The Unfortunate Overlord
Staff member




It's been suggested, it has been considered, it has been worked on. And here we are.
Patreon is empowering a new generation of creators. Support and engage with artists and creators as they live out their passions!
www.patreon.com
Please read through the content on the Patreon carefully.
The Patreon exclusives may seem odd, or strange "why not just share it to everyone?" Well, we wanna provide something unique and different to those who want to support us. Normally we'd never share key information on the stuff we're working on until it's fully ready. This way we have a certain standard. But when you're on this list, you get access to the unfinished projects, the fun ideas and concepts we're developing for everyone else that isn't 100% yet.
Wanna see the weird and crazy? Wanna see the upcoming content earlier than everyone else? Then the Project supporter is for you.
The first goal listed on the Patreon is approximate price for the server. If we reach it, me and other administrators will do a long Live stream where we'll game, take questions, and just generally have fun with you all online.
If you have any comments, thoughts or concerns on this whole thing,
feel free to hit me up with a PM on-site. DM on Discord or by other means.
Best Regards
Yoshi