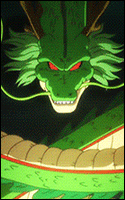 Administrator
Staff member
Joined

Jan 15, 2013
Messages

2,040
Yen
ASP
Quality Control Team Status: [

OPEN

]

The team's primary purpose is to check the Development Team's

Pending Releases

for a final review and to ensure that everything is within the standard balance of the current system. This involves familiarity with the battle system, theory-crafting, number-crunching as well as possible simulations to ensure that the item to be released will not cause any issues in the system. A QC member will be responsible for factoring in realistic combinations of that of the new system/item and those that currently exist within the system.

Take note that this role holds confidentiality to the highest and any form of proven leaks will result in your immediate removal from the team and possibly being banned from the team in the future.

Team Head

:

Metsu Current Roster

:

NOTE

: Putting in an application does not guarantee an immediate response! Applications sent through will be reviewed by the current members of the Development Team and the time of each member to provide their personal feedback on your application differs. We will try our best to provide you the fastest response as soon as possible.