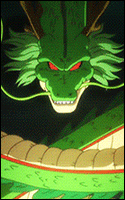 Administrator
Staff member
Joined

Jan 15, 2013
Messages

1,972
Yen
ASP
Respirator
A type of breathing mask the filters out harmful effects while the user breaths. The most common benefit of having one of these is the protection it offers against airborne poisons and pathogens, but you never can tell what other harmful effects it might be protecting you from. Keep it protected, and it will protect you.

Type: Passive, Gear
Uses: N/A
Effect:
- The user cannot be effected from any inhaled poisons.
- Upon B-mod discretion, they may have this item grant the user up to a +2 bonus against any effect they feel it should offer resistance against.

Notes:
- May be targeted by by called shot: Weapon. After 4 Called Shots against it, it is destroyed.