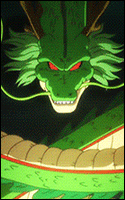 Administrator
Staff member
Joined

Jan 15, 2013
Messages

1,972
Yen
ASP
Special Composition said:

Special Composition - Augment
Effect: The user's weapon gains an elemental damage type in addition to it's normal damage type. This elemental damage type is chosen in the user's Dojo and may be changed there at any point, but the Element must be stated. (Earth, Fire, Lava, Sound, etc).

Notes:
- Damage caused by a weapon equipped with Special Composition is affected by anything which refers to either the weapon's original damage type or the elemental damage type but does not change the attack type or the accuracy type of attacks made with it (a Slashing/Fire weapon still uses Melee Accuracy and attacks made with it are still considered Taijutsu).
Last edited by a moderator: