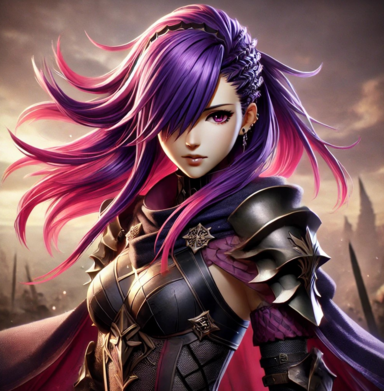 Active Member
It has been a year since the conflict between Kumo and the Tenouzans has ended. It is a grace period much needed, but one in which rarely leaves the Village time to rest. Lords fighting each other over land from a dead man. Bandits raiding places. It never ends. Yuna let out a sigh, but there were other issues that needed to be discussed. A group that has been biding their time, which means they must be smart and are waiting for the perfect time. But what if they get restless and try their hands on a riskier behavior to harm civilians? There are also the origins of Jashin's Beast, where Yuna thinks that might be connected somehow to this whole bad organization.
She rubbed her temples, thinking of the task her father started but she took over. Yuna was certain that if he had gone on this mission, something bad would happen to him. It is the reason why she has stepped up. Walking down the halls of Sileo Tempestas, the young Chigokai was readying herself for the first ever time that she would be talking with her Sennin, the reason why she's here. Yuna needs to get a passport from her Sennin to be able to travel outside of the Country.
The young ANBU barely made any noise as she traveled to the ANBU Sennin office. She took a deep breath. And she knocked on the door.
Are we finally getting into some action?
Yuna ignored the demon's voice echoing in her mind.
(Continuation of the following events: