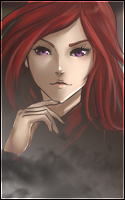 11th Raikage
Staff member



Howdy everyone!
A lot of people are having trouble with old link syntax being broken. We can't have that, now can we?
So a tool has been developed and can be accessed right here:
https://ninpocho.com/pages/link-updater/
It also lives in the new "Tools" menu item along with the
groups page
, and the
report page
. (Though do keep in mind that the report page still requires you to be logged in, and with an active account)
I hope everyone will take to the new tool here, and use it to fix up everything they need to.
/Kitsune
Resident Code Monkey