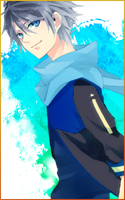 Head Lorekeeper
Staff member



Hey, we made #2 for the month! Go team!
That means the rewards for the month of January 2021 are:
+1 RP slot for the duration of the month.
45k yen and 90 ASP, to be claimed in your training thread at any point during this month!
And the training rewards look like so:
04/01 to 10/01 - 4x Training (Anyone that's already posted their training can go make a separate post to claim the bonus rewards)
11/01 to 17/01 - 4x Training
18/01 to 24/01 - 3x Training
25/01 to 31/01 - 3x Training
Classes/tutors reward x2 Stat/Yen reward during these weeks.
Solo/Self modded missions grant x2 Yen during these weeks.