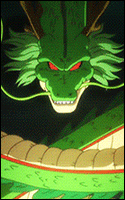 Administrator
Staff member
Joined

Jan 15, 2013
Messages

1,969
Yen
ASP
Wind - Chakra Style said:

The user may choose a

single

effect from Offensive

OR

Defensive. Re-entering the style at the cost of 0.5 AP allows the user to change effects.

Prerequisite:

4 Mastered

Wind

Jutsu

Offensive:

Inner Current: Wind-based attack(s) may automatically cut through half of any Damage Reduction by paying an additional +20% of their chakra cost. Basic Strikes may be used with this.

This may be used twice per round.

Second Wind: Wind-based attacks may target an additional target, dealing -30% of the original damage to that additional target.

Defensive:

Easy Breezy: While active, all Wind-based Actions deal 20% less damage and the user gains +2 Dodge.

Wind-Up: When the user fully dodges an attack, their attacker automatically takes damage equal to 5% of the attack's damage. This damage may be increased by the user's Wind Buffs.