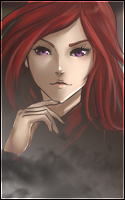 11th Raikage
Staff member



Comes a new home page!

So now when you click the logo you'll be taken to the new homepage, which has the 3 newest announcements made, a bunch of the latest posts made, and some stats as well as the usual sidebar with links and whatnot in it. For those of you used to clicking the logo to go back to the forum index, please now click the Forums button to go there, or if you're on mobile, use the button in the mobile footer, also labelled Forums.

Our objective with this new homepage is to provide a better overview of the latest announcement threads, posts, and so on, while also giving the various search bots a better opinion of Ninpocho as a whole. A test I ran cut 2 seconds off the loading time, just by using the new homepage, for example, and when Google considers 3 seconds the maximum before it becomes a pain point? That really matters.

Just like the themes, we hope you'll like it!