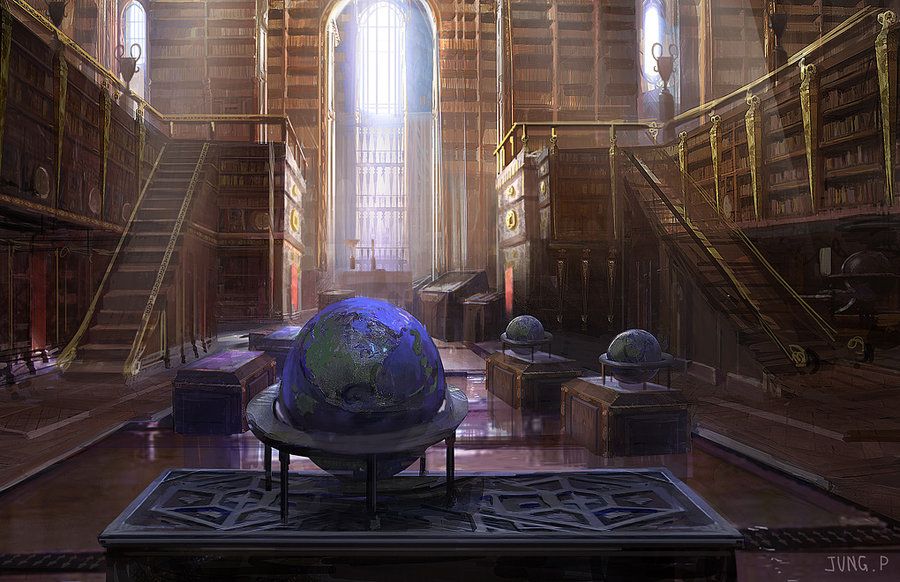 The library and its inhabitants smelled one of the same—ancient and dusty. If it hadn't risked insult, Goki might've checked underneath their robes to confirm whether old people, did in fact, collect dust like tomes.
Readers quietly recited, fingers carefully following text, seeking to inscribe them in memory. Zealously they studied, as if their very survival depended upon it; like plants in jeopardy of decay without water. The empath could detect the stress attributed from such burden. Yet, most surprisingly, but a small percentage appeared to harbor any brainworms of severe degree. Perhaps, knowledge truly did improve emotional stability. Or, maybe, they'd been so invested in their studies, scholars simply didn't have time to hold emotions.
Nonetheless, the Hybrid hadn't been here to judge—yet to learn. Though, to claim she'd held a concrete understanding of what exactly she'd been seeking wouldn't have been accurate. A kind of leaf guided by winds; with a vague understanding of its desire, yet lacking clear direction.
Golden irises roved about; most noses proved too deeply buried in their books to give attention. Hands behind, one holding a wrist, the young Genin instinctively treaded with quiet footsteps. Perfect.
Touring past countless bookshelves, the History row in particular would draw her eye.

'Ancient Gastronomy,' 'A Boy and His Dog (Was this even in the correct section?),' 'The Rise of Primus,'

A hand reached for the latter. Upon opening its contents, however, the disappointing realization would dawn upon her. Blinking a few times, her lips would twist into a pout. She'd attempt hard to decipher, but the reality was—hardly a thing could be made out from this antique script... It outaged even the scholars here.
Eyes glanced near the entrance: Despite her caretakers' caution, it'd appear she'd have to initiate interaction with people...
[WC=296]
Last edited: