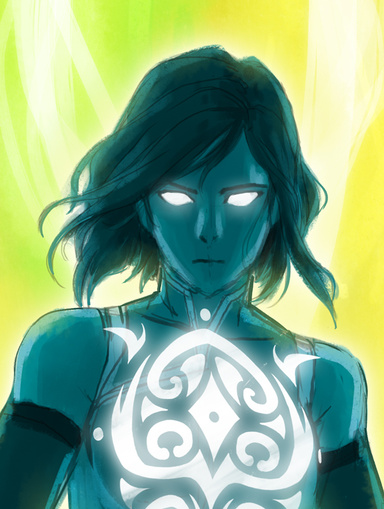 Leaf Med-Nin Sennin

Nagisa would smile at each attempt made by the students. They were new but they and made such strides in the class. She was truly happy.
"That is all everyone! Place the instruments you used on the desk in front of you and pack up. Class is dismissed and I want you to continue training with your chakra. You should now know what it feels like to have your chakra flowing through your hands. Practice doing this for increased amounts of time each day. Your chakra control is like a muscle. You must use it to strengthen it. try for 10 seconds and each day add a second For today, however, you have practiced enough. Go to the rest of your classes or go take a nap! Keep training and eventually you will be able to do this."
Nagisa would lift up her hands and her eyes would glow a bright blue. Each stone on the desk of each students, including the ones in the kunai and the bulbs, would glow a steady blue for 5 seconds before Nagisa would put down her hands and her eyes would return to normal. She would simple wave at them and walk out of the room, heading back towards the hospital.
'Show off.' Shizue said.
'Got to show them where they can go from here.I hope they continue to grow.'
226/1783
[topic left]
[You all pass!]
Class ended!
One more post for you all as an "exit" post.Once you do this you can get a class. If you write at least 250 words you can mark your post for training (MFT) and this week you get double training! Got questions about setting up training? PM me on Discord or on here.