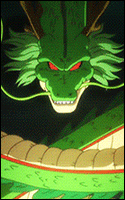 Administrator
Staff member
Jan 15, 2013
1,969
Yen
ASP
Mystical Hand said:

A technique which concentrates chakra into the hand, capable of healing wounds when placed over them to a certain degree. A basic healing technique easily learned, but only capable of recovering light wounds.

Information Prerequisites:

- D-rank

Rank 1:

Heals 2% Max Hp + 290 Hp.

Master:

Heals 3% Max Hp + 360 Hp.

Special Action:

By paying .5 Ap and the maintain cost, the user may maintain this technique. This heals 40% of the original amount. This may be done up to three times per Jutsu use.

Rank 1 Cost:

240 Cp, 120 Cp per Special Action.

Master Cost:

300 Cp, 150 Cp per Special Action.

Notes:

This Technique uses Melee Accuracy
A target recovers -5% Hp each time this Jutsu effects them during the same round. This Stacks.
This Technique has a chance of rolling a Critical hit. In which case, twice the amount of Hp is healed.
This Technique may be used with Negative Energy and Necrosis. This deals damage that ignores damage reduction.