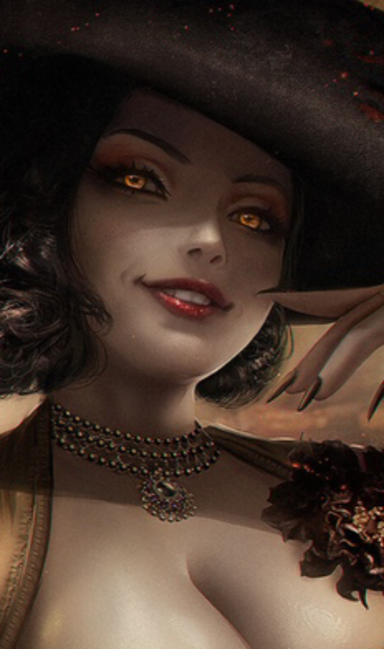 Active Member

​
Situated deep underground and inaccessible to the general populace, the Sileo Tempestas is an ancient array of natural as well as man-made caverns and chambers, all linked together by a Byzantine network of passages often constructed out of necessity rather than according to a unified plan. It is rumored to have been the main excavation site of a long-forgotten mining operation, as its very walls are made of the same dense substance as the Dragon Tooth Pass itself. This was where the ANBU conducted their business and this was where Midori was supposed to be meeting with the Sennin of the ANBU. It wasn't exactly a scheduled visit but Midori did want to discuss things with the person in charge of running the ANBU. After all, there was a sub-branch in the medical field that did do missions jointly with the Anbu but now that she thought about it she could extend the harvesters to the Anbu as well.
Midori accompanied by her spider Bathory had been escorted by a guard to one of the disguised elevators that had been hidden at a top-secret location. The masked stranger waited for the elevator to arrive, stepping out of Midori's way then gestured for her to get inside. Bathory crawled in first to check the weight capacity to make sure it was safe for Midori to ride in if she was able to squeeze herself inside of the cramped space. Once Bathory confirmed it was safe, she crawled back out then stood on her two back legs.
"Alright it's safe! These surprising things carry a lot for it to be so tiny."
joked the spider but now they looked at each other gravely, trying to figure out how to get into the elevator. Midori sighing would then duck her head into the small metal box then moved in from her side, squeezing into the elevator and curled herself into a tucked sitting position. Hugging her knees to her chest looking like a little girl in one of those small food elevators, the spider tucking in some of Midori's dress into the elevator and pushing Midori a little to move inside a bit more since a bit of her flab was going to keep the elevator from closing.
After Midori was in, Bathory would then crawl in through a little opening where Midori's lap was then stood on the plus sized vampire knees. Midori looked over at the Anbu who couldn't fit inside of the elevator, so she kindly asked the masked person.
""My apologies, my friend. Vould vu be so kind enough to tell me vat floor I must go to; zo I may go zere vizout a escort."
Midori asked the masked person who would then turn to watch out in case they were being watched and just put up two fingers to avoid saying it out loud. The Sennin would then press the button to the second floor and then the doors slowly closed…
On one of the surveillance cameras in the elevator, the person behind the monitor would only be able to see a close up of Midori's cheek, lips, and her dress that seemingly took up a good majority of the elevator along with a massive spider that was making little artistic web designs. When they arrived, Bathory got out first then quickly moved to give Midori some space. Midori would then try to move out of the elevator legs first, wiggling out making the elevator shake as she moved and plopped big self down and she somehow managed to get herself out of the cramped elevator with no help. Standing to her carefully rose letting her upper back touch the ceiling, once the Sennin was ready she would then follow her spider through the long hallways while trying hard to keep herself from hitting her head. As the medical sennin moved through the well protected dark complex, Bathory found the door to the office of the Anbu Sennin. Clearing her throat, she bent down to one knee then knocked on the office door three times since she didn't want to be rude… especially since she was big enough to cover the whole threshold with her body alone even when she was crouched which to some people might be a little intimidating.
"Good day to vu zennin! Zis is Midori, Zennin of zee metical branch. May I enter your office freely? I haffe a lot to discuss vith vu madam."
she yelled through the other side of the door in her odd accent.
[Ooc: Midori and Bathory entered]