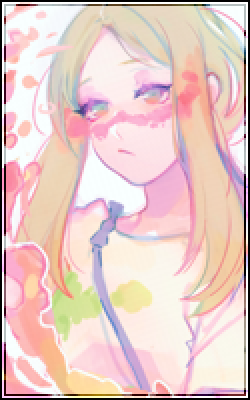 Active Member


Hikaru sat on a short stone wall outside of the main entrance to the Forest of Death, her back to the fence that enclosed it and her eyes buried in a collection of notes in her lap. Today was the day she had set to hold her first class, planned with Nanashi Tenken. Several papers with information about the class could be found posted at the Academy, the park, and outside of the Byoin, all giving the date, location, and subject matter of the class. Just as planned, they would be covering chakra control and tree climbing for one group and basic Medical ninjutsu for the other. She had informed her friend and expected her to arrive soon, of course, but beyond that she had no idea who would be showing up.
One thing that had been consistently nagging on Hikaru's mind over the past few days had been the threat of the still-unidentified creatures that had been reported by Nao's contract. She was worried with how little information they had- she didn't know how many there were, where they roamed around, when they were active, nor exactly how dangerous they really were. From Sai's account, the Sennin hadn't been in a perfectly combat-ready state when he first fought one of them, but the Medical Chief was still concerned. Her best solution, brainstormed over dinner with her father the previous evening, had been to patrol the area thoroughly as the class took place and inform the students as best she could. To that end, she stood up from the wall, placing the materials on her lap off to the side and forming a series of familiar handseals. Three replicas of herself appeared in front of her, each formed with her Wind release; the clones took off into the forest in separate directions, with orders to notify her should any of the monsters show up around the clearing they would be teaching in.
With that hopefully taken care of, Hikaru sat back down, stowing the papers in her bag and waiting. The midmorning sun was especially bright, and she shielded her eyes as she watched the streets in front of her for anyone approaching. Excitement had taken root in her stomach, despite all of her apprehensions, and she sat patiently, reviewing her notes in her head once more with a smile.
[WC: 394]
--
TWC: 394 / 1500
PC: 1 / 5
OOC said:

Welcome to our class! This thread is open to all Academy Students and Genin looking for a lesson in Chakra Control or Medical Technique/Ninjutsu. Please keep

the rules

in mind- specifically, each participant is required to reach 5 posts and 1500 words total. Besides that, I'll be maintaining a 5-day post timer: on your turn, if you can't post after 5 days have passed from the last post, you will be skipped. (Feel free to message me if you can't make the timer for whatever reason!) Other than that, have fun! I'm super excited for this

Designating Nanashi Tenken as a teacher as well, for reward purposes.
Last edited: