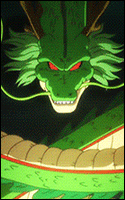 Administrator
Staff member
Joined

Jan 15, 2013
Messages

2,069
Yen
ASP
Permanency

Some Shinobi are able to wield their Chakra with such efficency, they can make temporary creations semi-permanent, allowing quicker use of certain techniques.

Information Prerequisites:

C Rank

Effect:

The user may use Weapon Creation Techniques in their Dojo to create weapons, following the standard weapon creation rules.
At the start of a Battle, the user must pay the CP cost for each Weapon Creation Technique created this way.
Weapons created this way do not cost AP, only CP.
Weapons created this way do not disappear if dropped or unequipped.
Weapons created this way do not count as a maintained technique, but continue to cost the maintenance cost of the technique per round. (eg, Paper Blade will cost 365/455 CP/rnd, and you cannot chose to end it)
Weapons created this way still require the use of a weapon Slot.