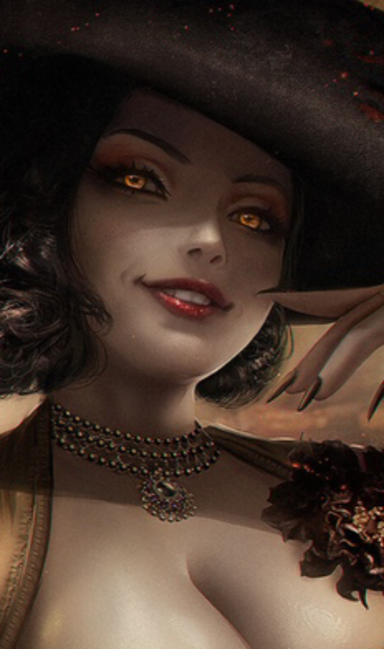 Active Member

​
Maru haven't actually given Ai anything that was that important since she graduated from the Academy. Mostly just running errands like fetching him his magazines, finding missing pets, and even babysitting. Though it was looking pretty boring, today wasn't just another errand that he was going to make her do just because he was lazy… This task was about to be just a little more–
normal
than usual. As Maru lead the giantress through the heartlands on this cloudy day, the foxman sniffed at the air with his hands curled like claws then he looked at an area of dirt. He squinted at the area for a moment, walking over to move the dirt out of the way proceeding to a little bit until finally.
"Well would you look at that."
Maru paused before using both hands to grab what he found in the ground revealing it to be a large TOAD as big as a cat! The slimy creature still sleeping in Maru's hands as he held it up to Ai to get a good look at it.
"Isn't that cute, the thing is still hibernating. Poor fellow could've been found by predators."
Maru smirked, then turned around to pull up his mask to stuff the toad into the weird bottomless chakra void underneath his mask before putting it back on. His tail blocking his face to keep anyone from seeing it while his mask was off in the process of putting the toad away. After his mask was back on he proceed to head into a direction leading deeper into the woodlands.
"Anyway, before I saw that toad wanted to tell you why I lead you all the way out here."
Maru began, the trees getting a bit denser causing the forest to look dark but there was a clearing just ahead.
"To put it simply, I talked to something from the great beyond and it said that it wanted to play a game with two people because it's lonely. Basically we play it's little game, it'll give us treasure then disappear into another world. Seems fair right? I promise it'll be more fun than babysitting. And normal too!"
he explained briefly before rushing ahead to the clearing.
"Wait… I think I see it. Hurry up Eye!"
As Maru rushed towards the clearing, there in the sunlight was a semi-circle shaped wooden box with gold lining and a latch that remains unlocked and some strange designs etched into the wood of this weird chest. Though what makes the chest seem more frightful is the blood splatters around it as though the chest had been eating something. It sat there, like a venus flytrap waiting to get it's meal. A blank piece of paper sitting on top of the chest, it was clean and white undamaged by the elements. Instead of carefully analysing the situation, Maru when up to the chest then took the paper off the chest and crouched down to begin stroking it.
"Brown wood, gold lining, blood splatters… this chest seems pretty friendly."
he said, knocking on the lid three times before standing up and then quickly moved over to the side for Ai to get another good look at it.
"Well… I nominate you, Eye, to open it for your poor masked fox. I would do it but the chest doesn't open for me so maybe it'll open for you!"
Maru… well said since he didn't really ask but the chest did give off a bad vibe. Like, opening it was akin to opening Pandora's box. After all Maru never really said why were they opening the box to begin with.. or even why are they even here to begin with. Worse case scenario, there was a monster inside waiting to surprise them and the best case.. this was just Maru's way of taking Ai on some supernatural journey to some far away place beyond her wildest dreams! It was her choice.... so if she wants to ask something now would be the time....
[Normal adventures begins!]
WC: 670